Once back in the day *starts talking like your great-grandmother* Elm did the TMI tag and said that anybody who read her post should do it. So, that is exactly what I'm doing.
The TMI tag consists of 50 questions, which I will attempt to answer:
---
1: What are you wearing?
Black track pants and a purple Canterbury jersey.
2: Ever been in love?
With myself? Yes.
3: Ever had a terrible breakup?
Nope 😃
4: How tall are you?
162 centimetres (or at least that's what Mum says)
5: How much do you weigh?
Bang on 45 kilograms
6: Any tattoos?
No
7: Any piercings?
Kinda, I had one in each ear but I have sensitive ears so they were really infected and I let them close up. Now, they are just little scars.
8: OTP?
I actually had to look this up to see what it meant – for anyone that's wondering, it means One True Pairing. Anyway, it's totally Lockwood and Lucy from Lockwood and Co.
9: Favourite Show?
Either Stranger Things or Riverdale.
10: Favourite bands?
Panic! At The Disco, Hey Violet, or 21 Pilots to name a few.
11: Something you miss?
Having little to no homework at primary school (mostly none).
12: Favourite song?
Copycat by Billie Eilish
13: How old are you?
13 (but it does tend to change annually)
14: Zodiac sign?
Aries and I love it. Look up Aries traits and you will find a few of the key components of my character.
15: Quality you look for in a partner?
*Heh-heh – let's twist this question* Like when you have to pair up for group projects? I'd look for someone who actually does their fair share of work rather than slacking off and making me stress about the stupid project.
16: Favourite Quote?
'The best and most beautiful things in the world cannot be seen or even touched – they must be felt with the heart.' – Helen Keller
17: Favorite actor?
Madelaine Petsch
18: Favourite colour?
I love mustard yellow but also a rusty, vintage red.
19: Loud music or soft?
Mostly loud but soft works for me too sometimes.
20: Where do you go when you're sad?
My bed.
21: How long does it take you to shower?
Almost literally a couple of days.
22: How long does it take you to get ready in the morning?
40 minutes? That's normally how long I have to get ready for school in the morning – but I do only just make it out the door in time to be picked up for the bus.
23: Ever been in a physical fight?
*Scoffs* no
24: Turn on?
*Heh-heh – let's twist this one too* A light switch.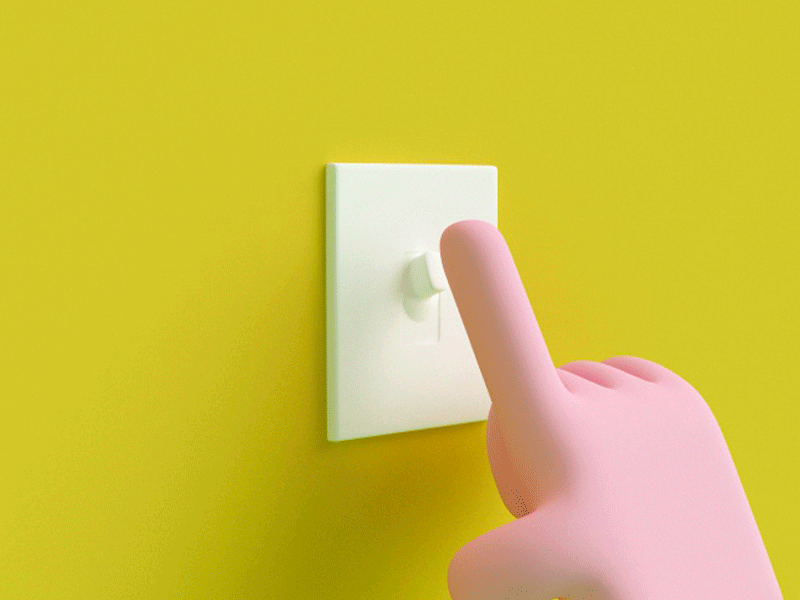 25: Turn off?
See 24
26: The reason I joined WordPress?
I created my first blog because my friend Emily showed me her blog, and I was into writing at that time so thought I would try making my own. I ended up discontinuing my first blog after a month because it drained me as I was forcing myself to post daily. This year I decided to try again, and this blog has been pretty successful so far.
27: Fears?
Being trapped.
28: Last thing that made you cry?
When I was really tired.
29: Last time you said you loved someone?
About an hour ago to Mum.
30: Meaning behind your Blog Name?
I am currently in the process of making a new name for my blog; Simplistic Internet Spasm just isn't relevant. It is at the URL hannahkmaria.wo- but I don't really think I'm satisfied with that. Give me some name ideas in the comments.
31: Last book you read?
Fear by Michael Grant
32: The book you're currently reading?
Light by Michael Grant
33: Last show you watched?
American Pickers
34: Last person you talked to?
My sister, telling her how to spell 'Idle Crafting' (I think it's a game).
35: The relationship between you and the person you last texted?
I've grown up with her and she's almost my sister ( but we're not related at all by blood).
36: Favourite food?
Probably butter chicken. Or stirfry.
37: Place you want to visit?
Austria. I've been there once before on a tour around Europe, but it was very brief and I'd love to go on a longer holiday there.
38: Last place you were?
Um, the lounge? What does this question mean?
39: Do you have a crush?
Nope
40: Last time you kissed someone?
Neveeeeeeer
41: Last time you were insulted?
I actually have no idea
42: Favourite flavour of sweet?
What sweet are we talking about? Like lollies or candy? I love lemon lollies, but strawberry fruit bursts are amazing, there are so many different sorts I don't even know.
43: What instruments do you play?
Guitar, but it's kinda awkward because I don't sing.
44: Favourite piece of jewellery?
I don't wear jewellery but necklaces are pretty.
45: Last sport you played?
Netball
46: Last song you sang?
Baby Shark
47: Favourite chat up line?
2 boys in my class each did their speech on pickup lines and I conclude that they all suck.
48: Have you ever used it?
Non-Applicable
49: Last time you hung out with anyone?
Um, I hung out with my siblings today.
50: Who should answer these questions next?
Anyone who a) reads this, and b) wants to, and oh yeah, you also must have a blog to answer the questions on.
So, that was the tag – you should do it.
Bye,